today's post is all about beauty ;P these cute hello kitty mask bellow is from Sexy Look that I bought from Pink Ribbon. Cute, yes? I haven't tried the mask yet, gonna try it soon. yeayy!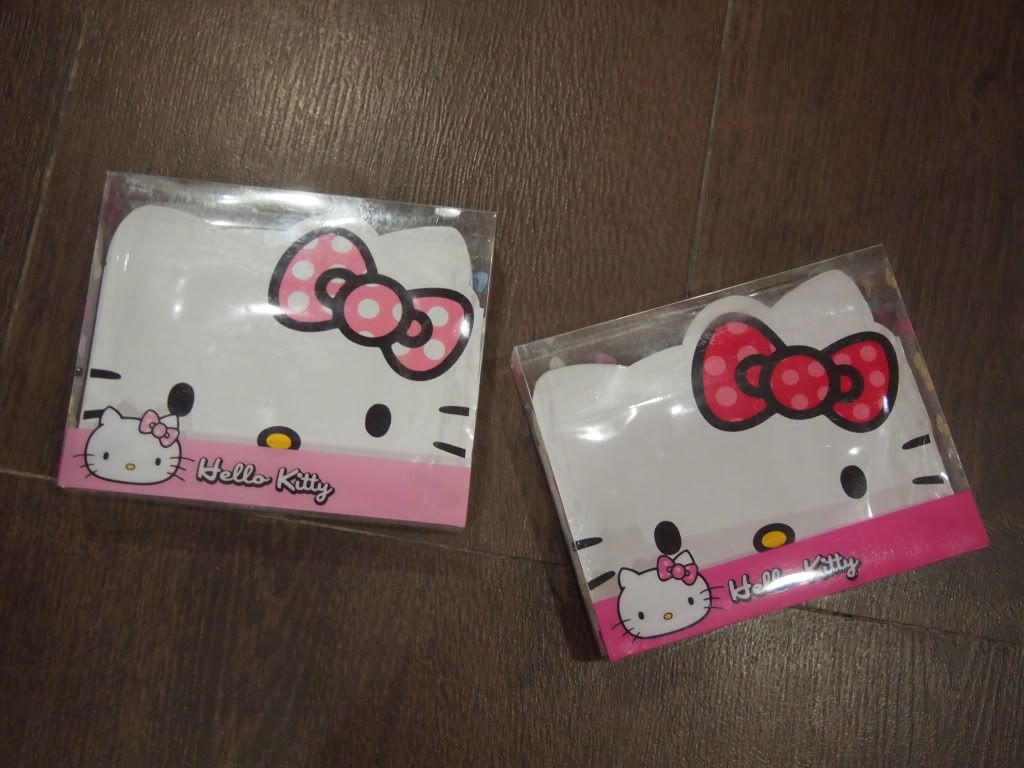 the hot pink one is for Moisturizing and Whitening rose mask.
the baby pink one is for Hyaluronic Acid whitening and moisturizing mask.
<3
okay, so i'm going to share some random pics of mine :)
before & after make up. well, hope you guys like it!
<3
so, this is me before make up, I'm so fugly. lol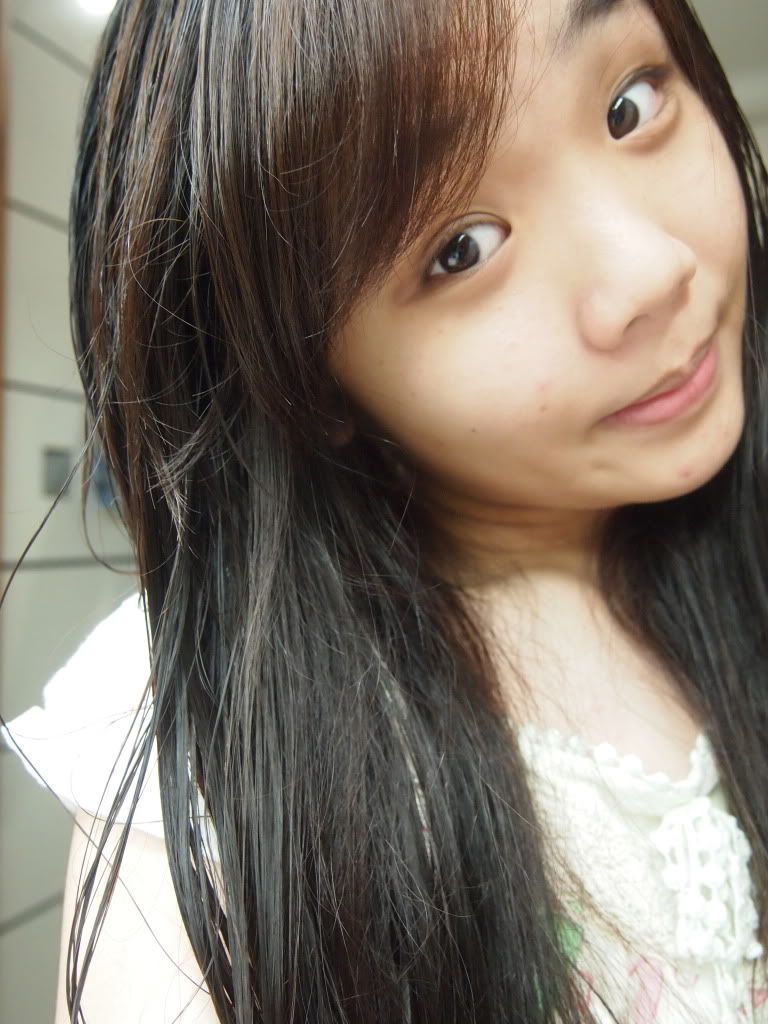 then, i've to prime my face with toner, emulsion, and sun screen.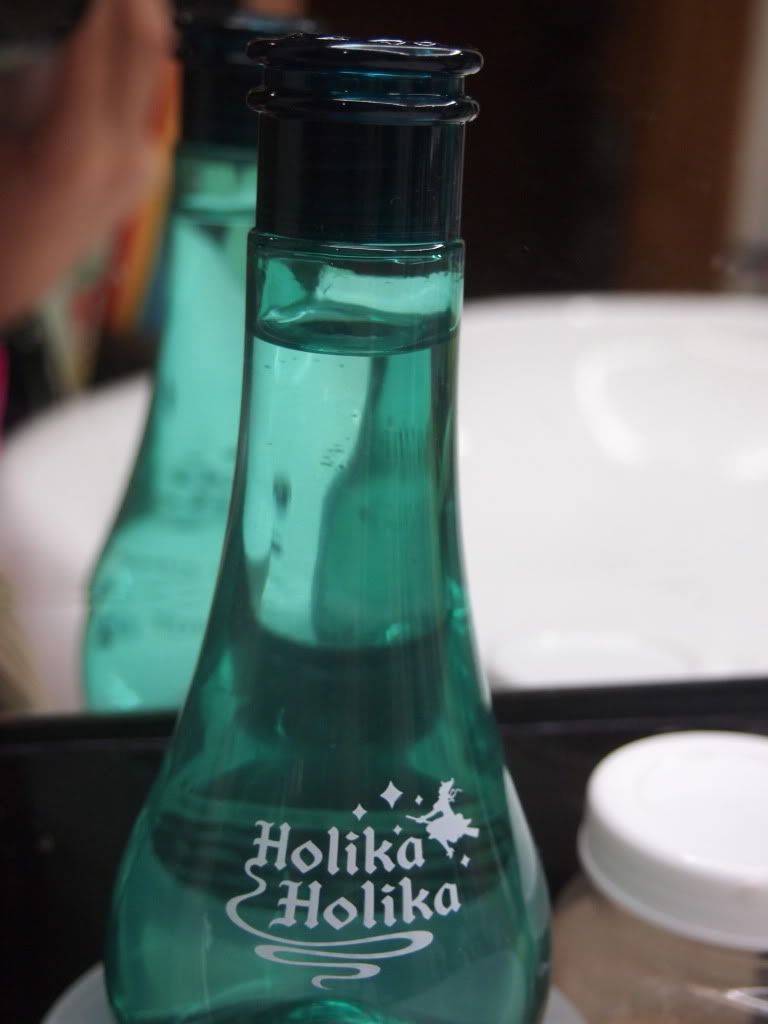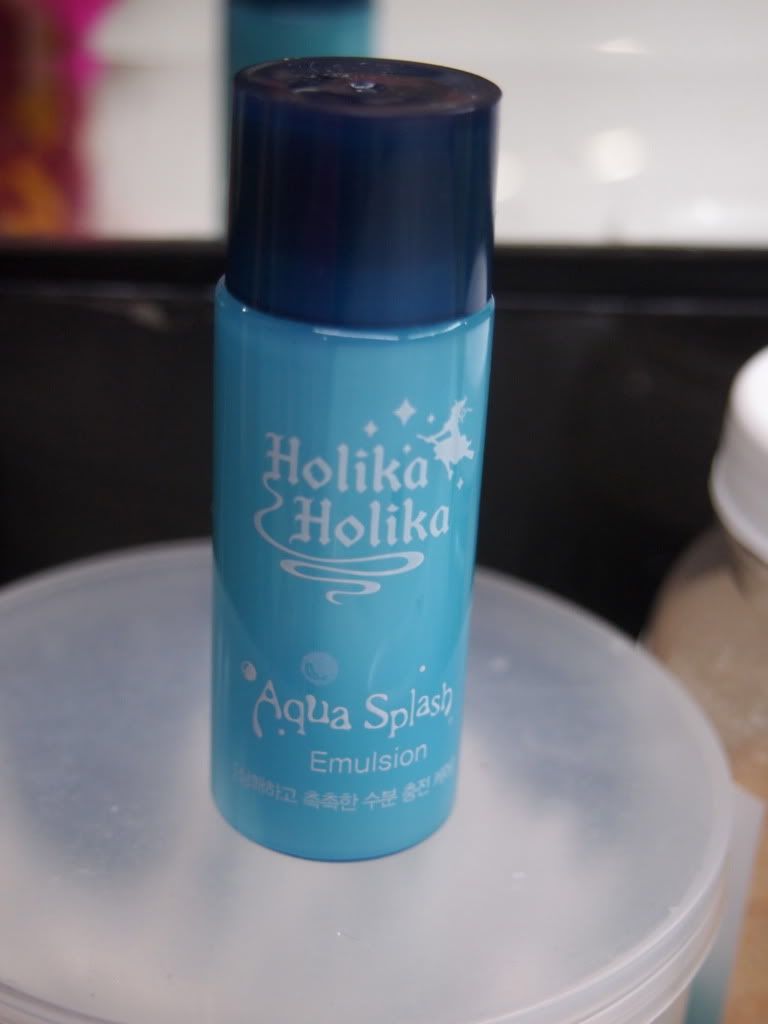 this is me after i prime my face and made double eyelid and wear a 17.8mm softlense (well, actually i'm not allowed to wear a softlense/contact lenses, since i got a verrrrrry sensitive eyes .__.)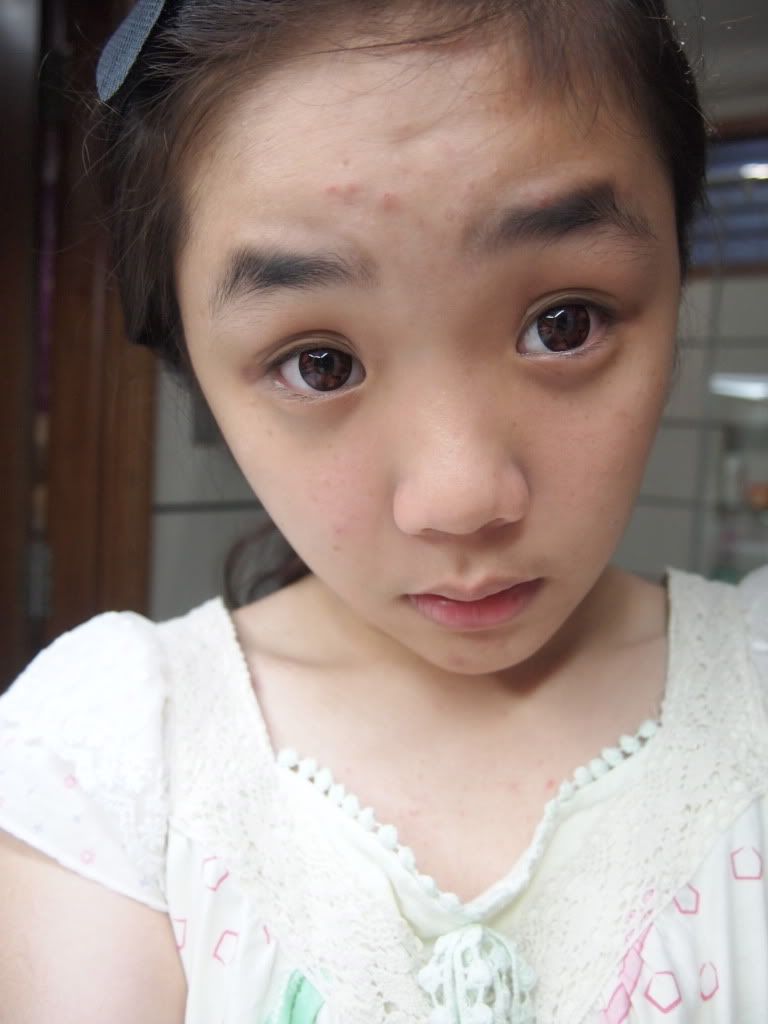 i use BB magic girls from baviphat as a foundation. (currently in love with bb cream, because bb cream not only cover our face but also protecting it, yay!)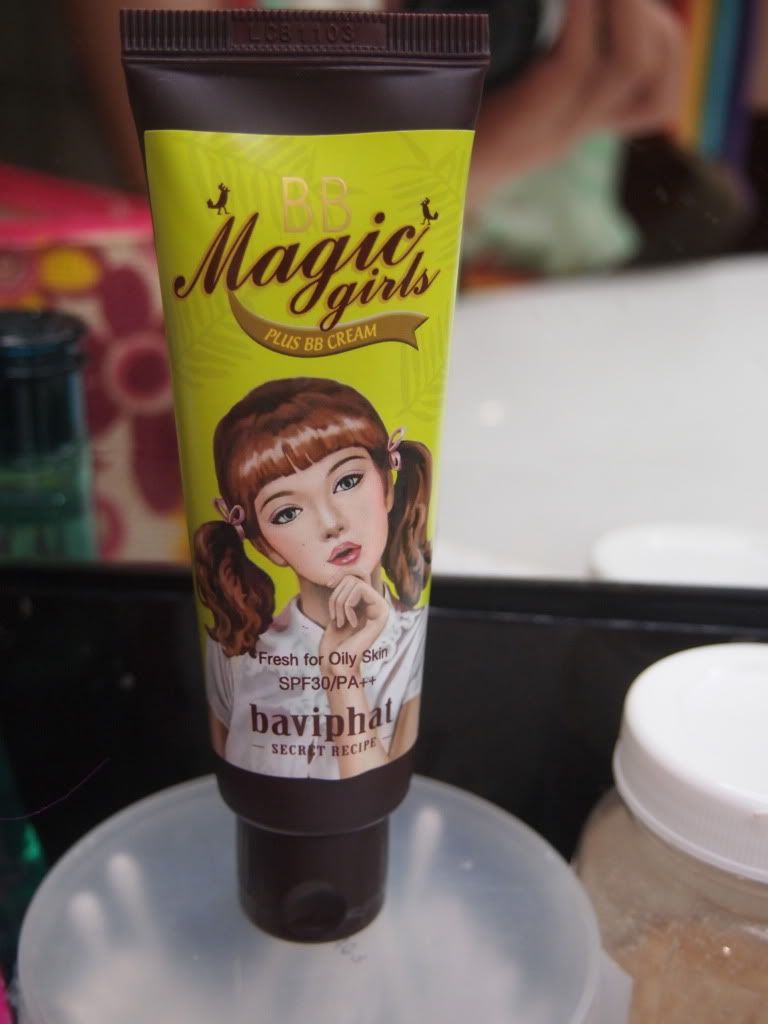 after bb cream :)
now, its time to conceal my dark circle. i use bourjois healthy mix concealer :)
after i conceal my dark circle, T__T the dark circle is still there.
NYX all i ever wanted box, i use the bronzer and the highlighters.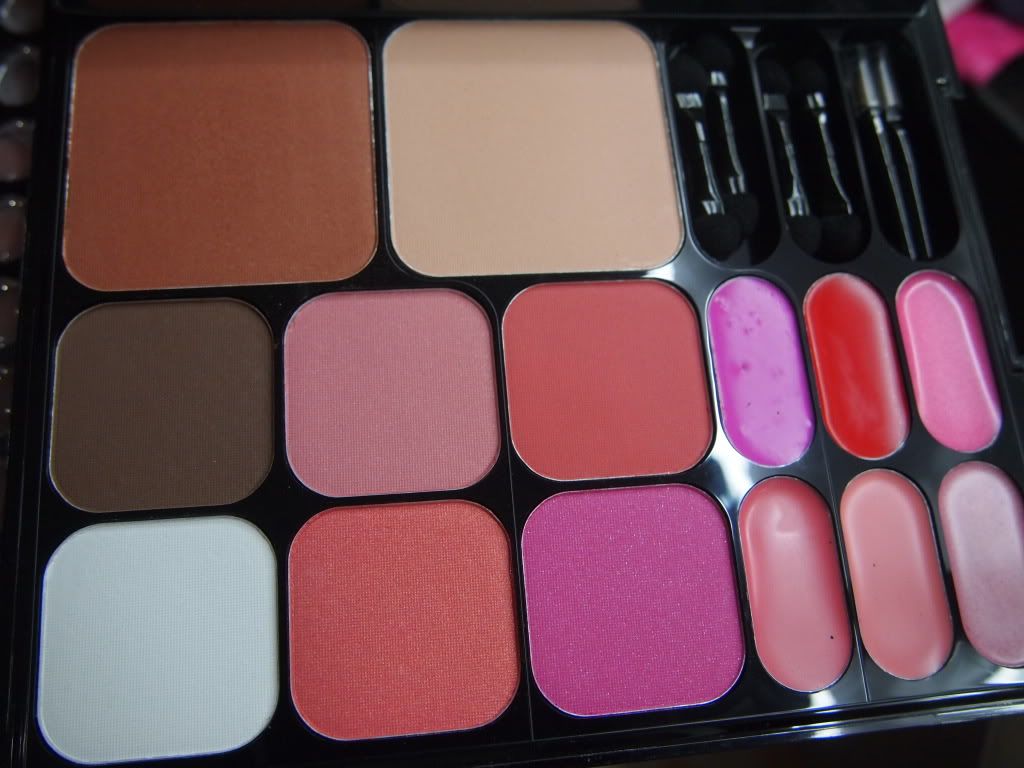 after i use the bronzer and highlighters ;P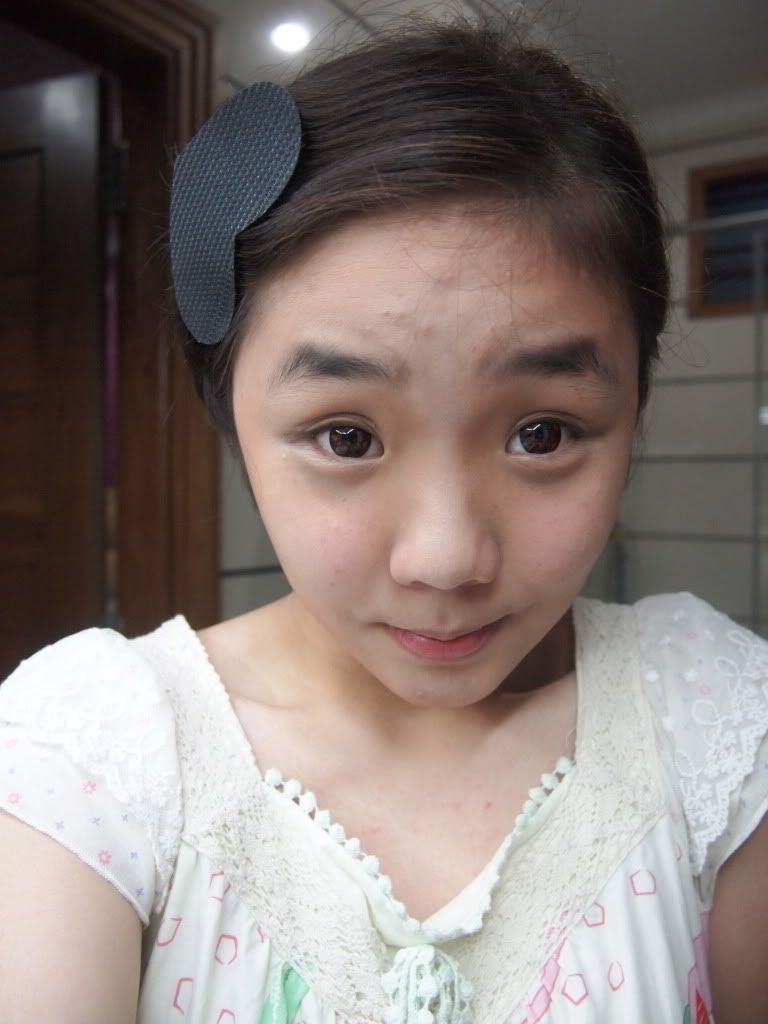 its time to draw! lol. i'm just kidding >?<
after i applied the eye liner.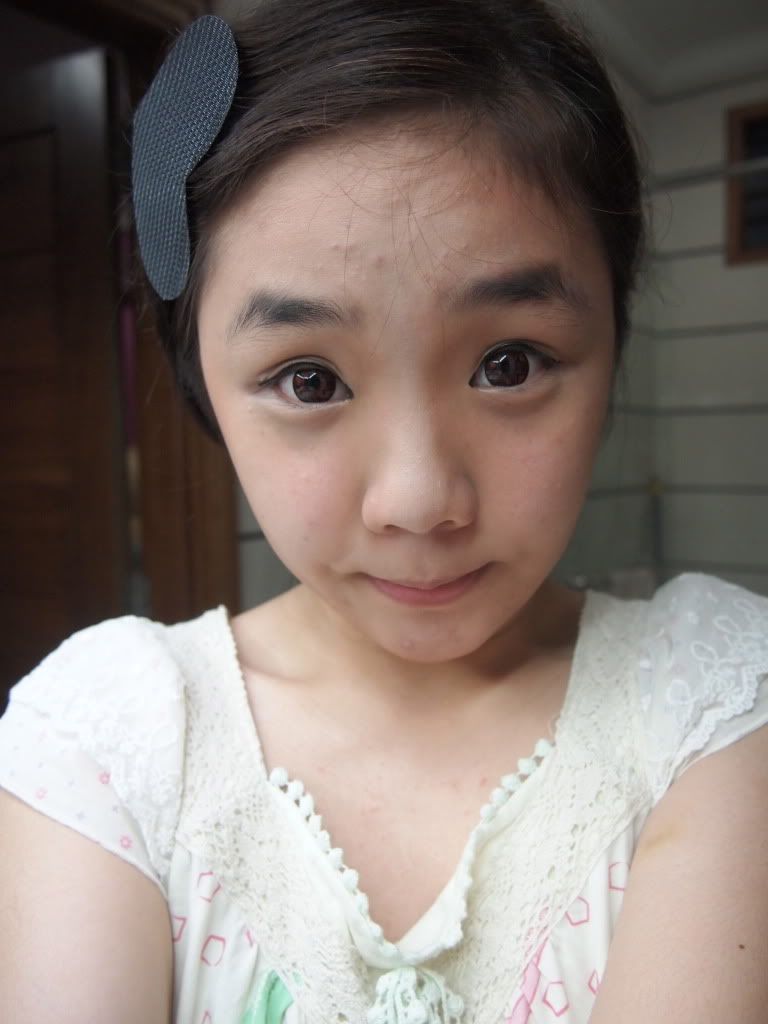 majolica majorca jeweling eyes, I'm in love the textures. idk how to explain.
i know, it doesn't look like i've applied the eye shadow, T__T
false lashes! my favorite part! i use... gah! i forgot the name but i got this false lashes from sasa. this product is quite popular in Singapore, it's sasa best seller (???)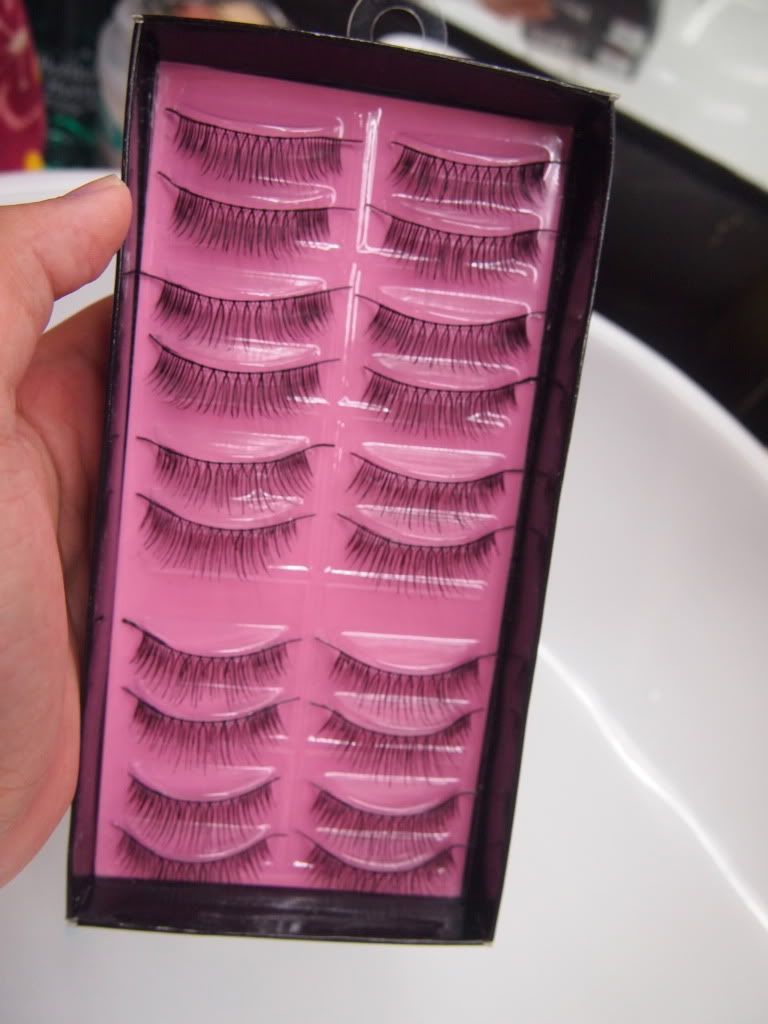 dolly wink eye lashes fix!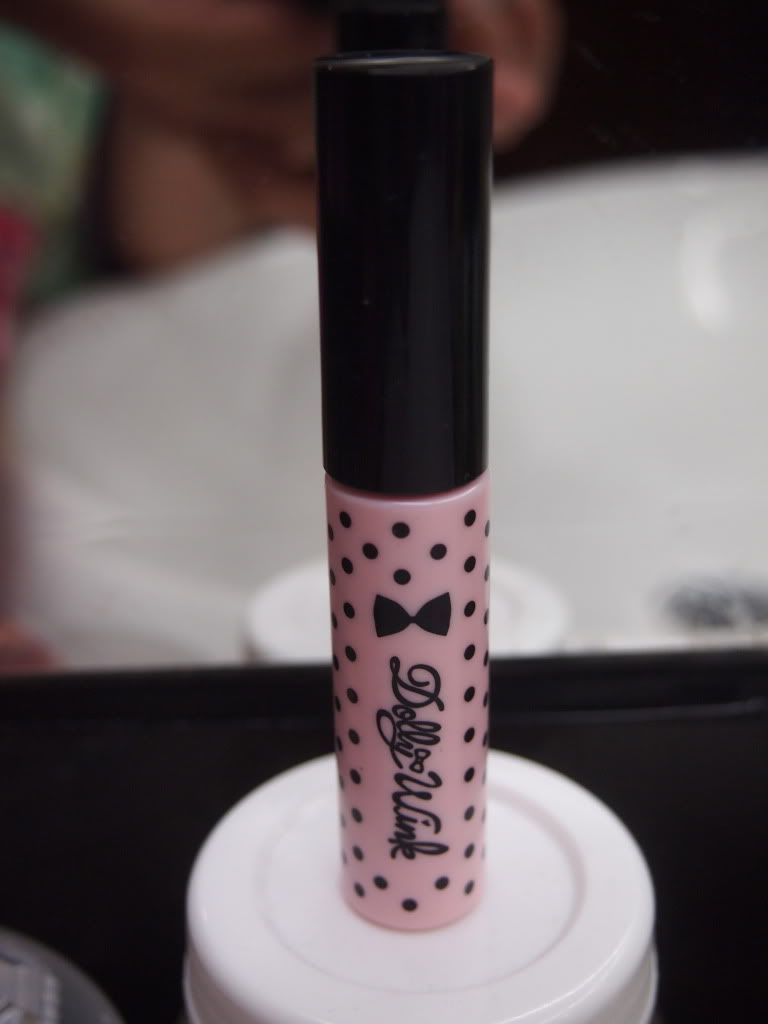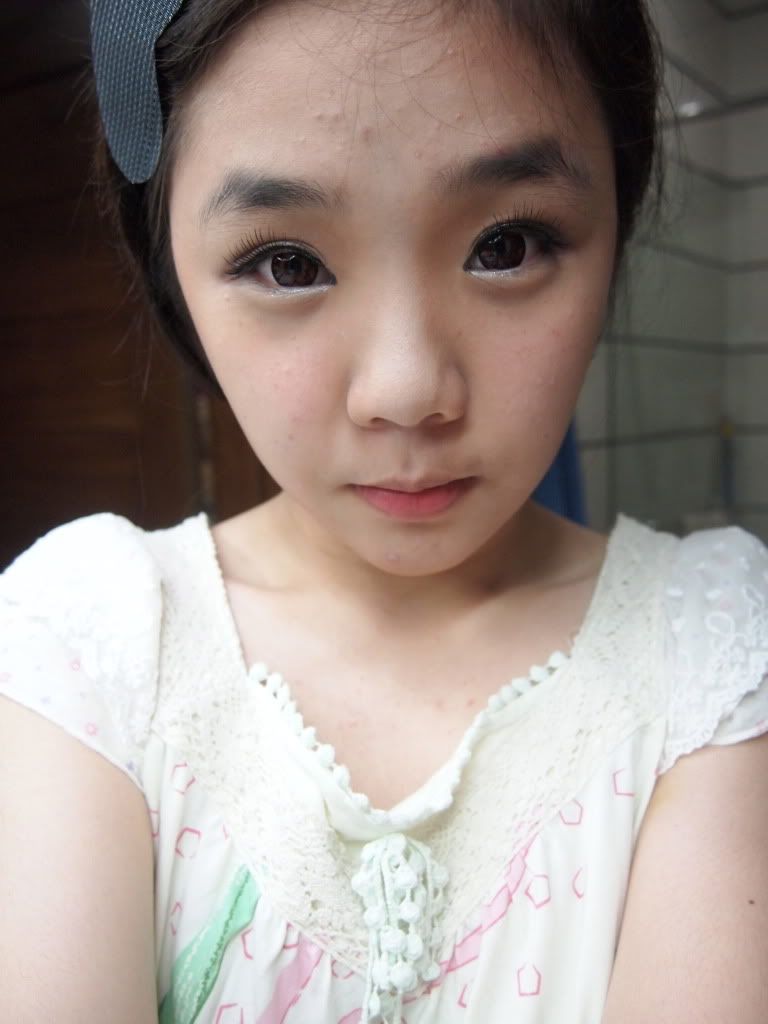 majolica majorca lash expander that i use for my lower lashes! this product is smashing good! highly recommended!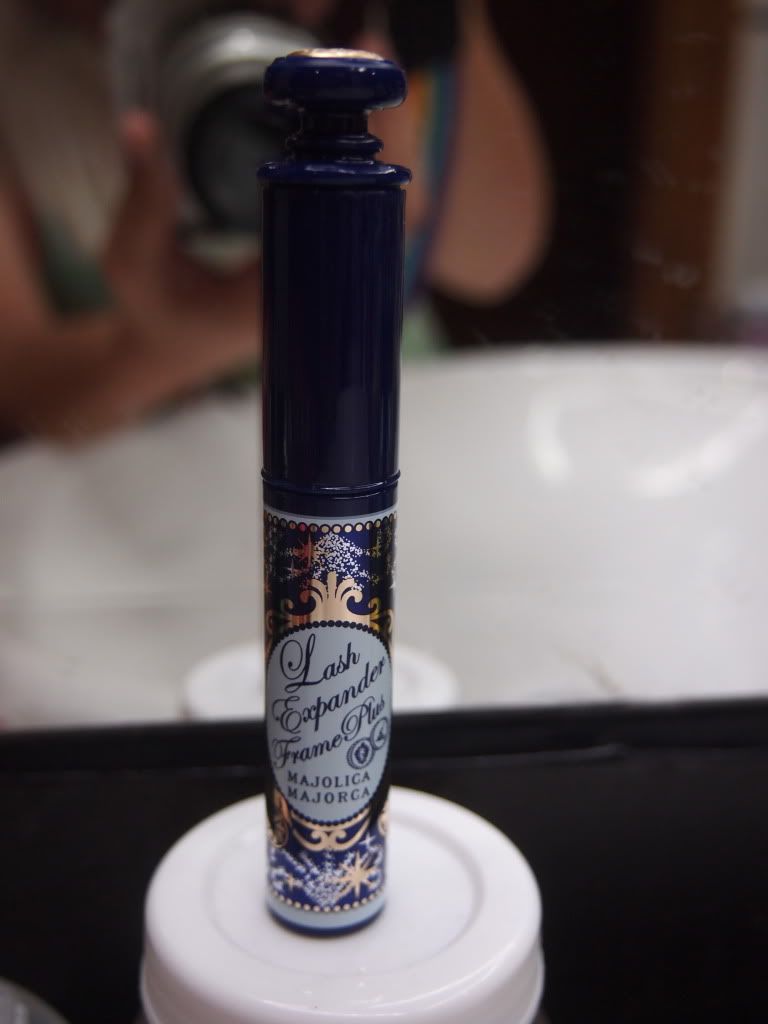 sugar girl lip gloss!
étude blusher >.<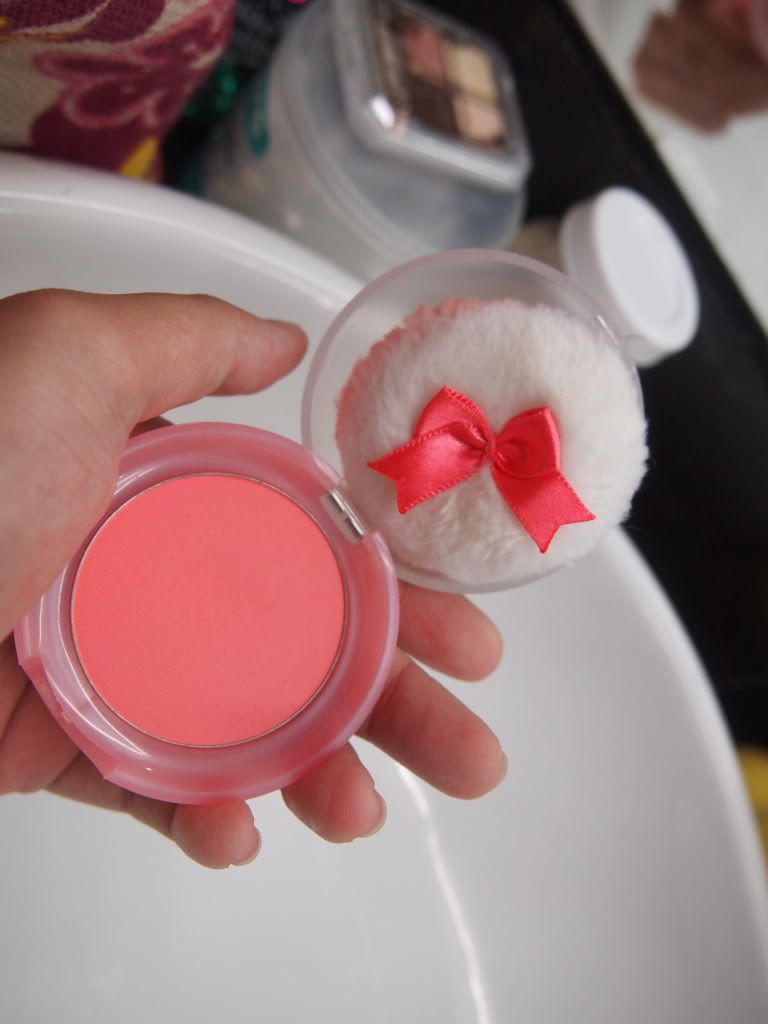 the last step is loose powder, i use skin pod loose powder, too bad i forgot to take a photo of it >.<
now, it's camwhoring time! lol ^.^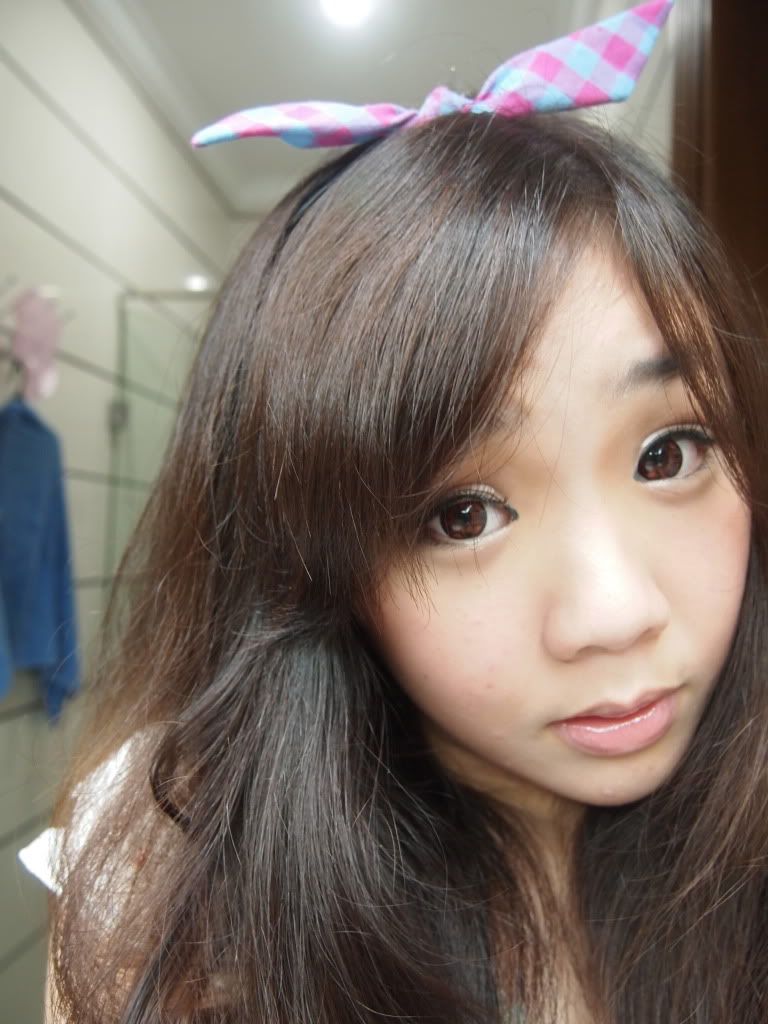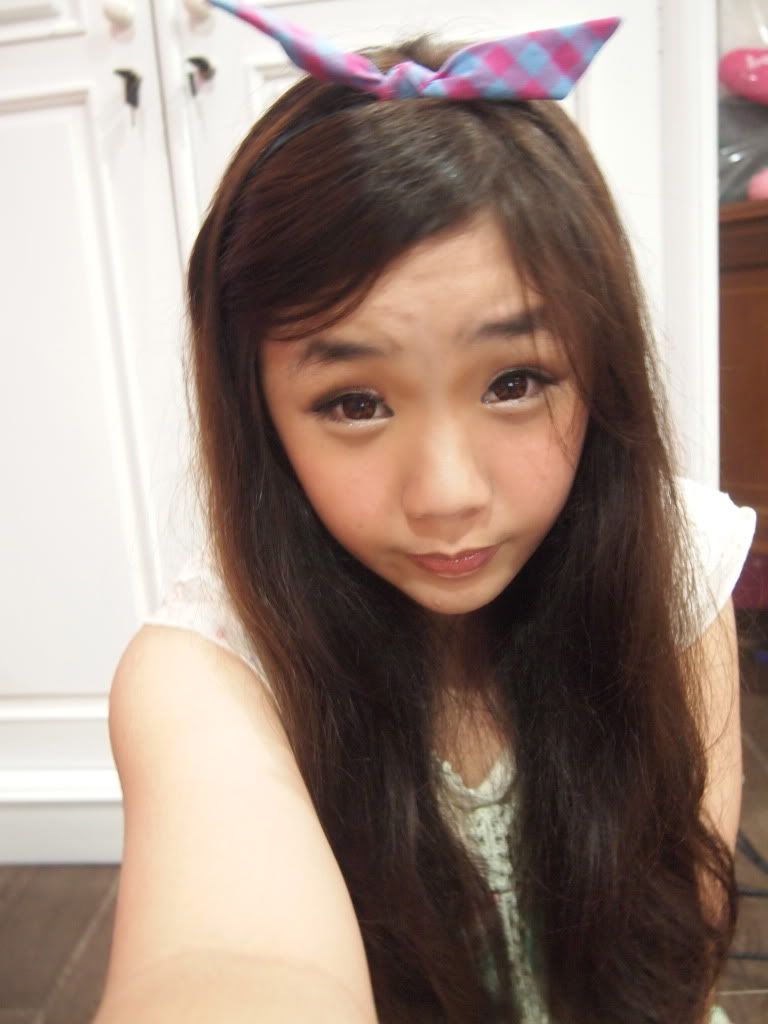 i think that's enough, have a nice weekend everyone ;P
(tell me what do you think :) )