Hi everyone! I'm back! These past few weeks I have been on somewhat of a blogging holiday, lol. I've been super busy living my roller-coaster life and too lazy to update my blog, just haven't really felt like sitting down and blog. Actually i was going to say sorry as i haven't blogged in a few weeks but, the fact that i'm a full-time blogger, blogging is not my job, I don't get paid for it, it's a hobby, it's something I want to enjoy doing. I realized that I don't need to say sorry at all. yes?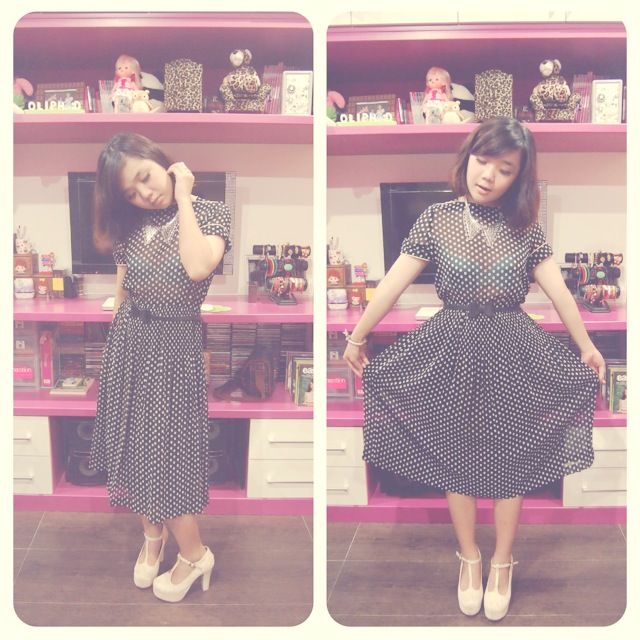 dress - bonvieux / collar necklace - pairadice / shoes - online shop / bracelets - mini bits(sg) 
btw, here are some of my collar collection! :D
don't forget to like me on bloglovin here and like my Facebook page here.
XO,
Gabby