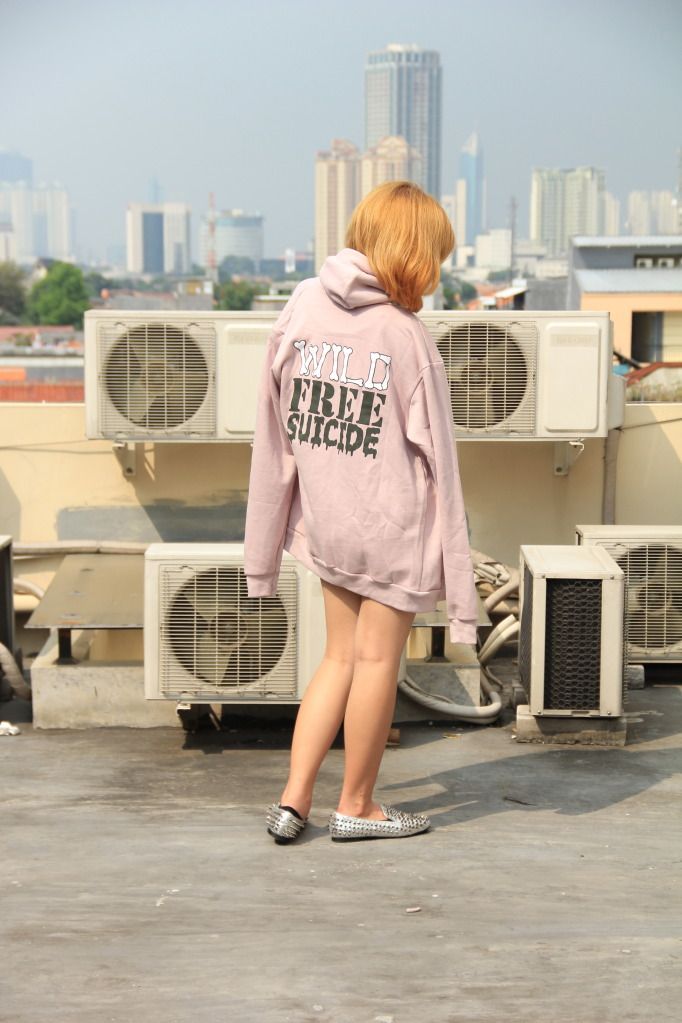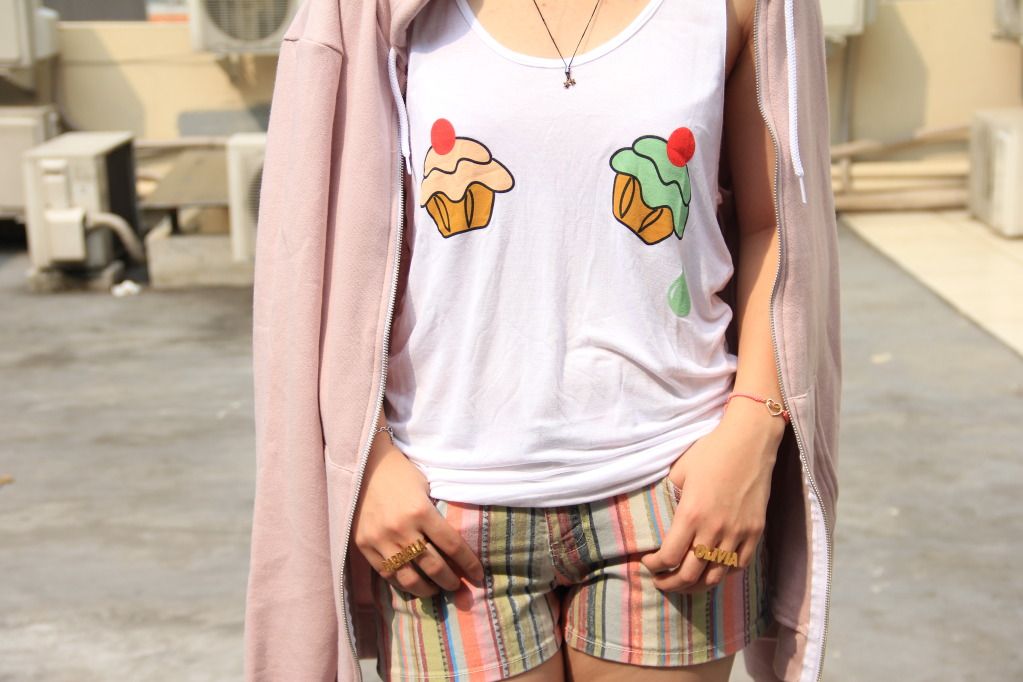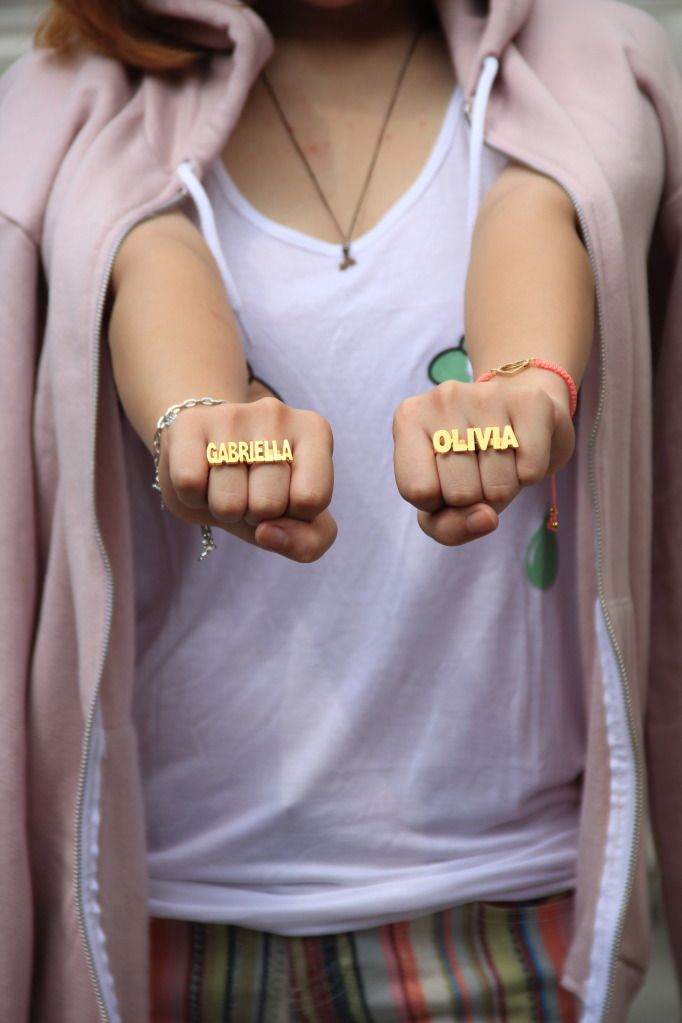 High Heels Suicide tank top and jacket, New Look shorts, Juicy Couture bracelet, Romwe shoes.
I wore this outfit few days ago, when I was just hanging out with
Mey
. This lovely cupcake tank top from
High Heels Suicide
is just so cute! MAD LOVE!! and the Jacket is super duper comfortable!! by the way, I'm working on some projects with supaaaadupaa-kewl people. I'll let you guys know once it's done.