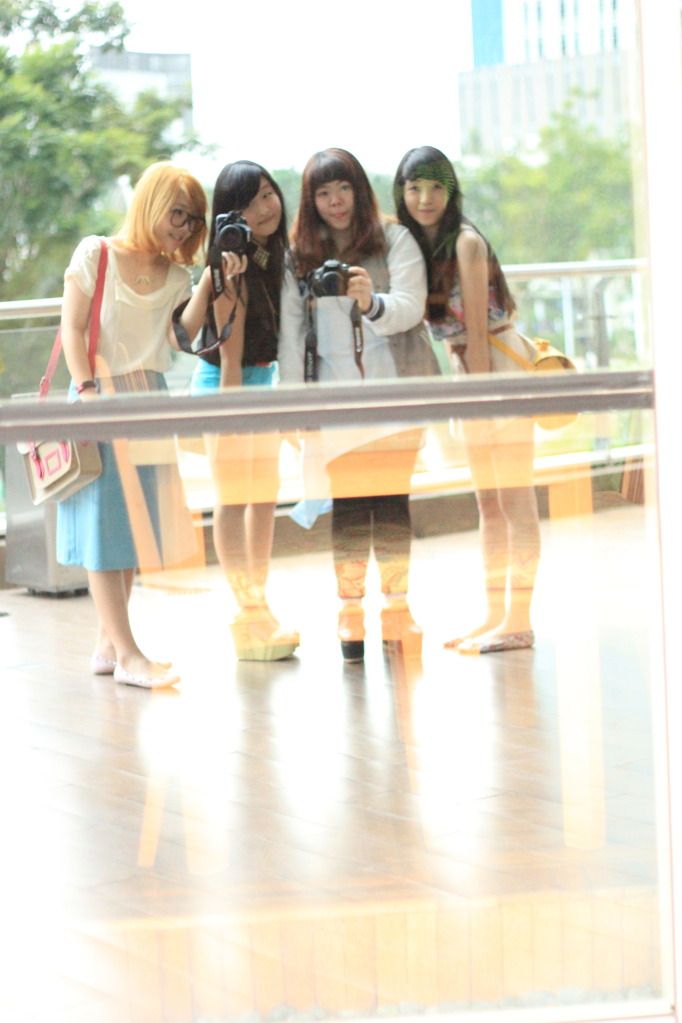 Last week, I had a lunch with
Bella
,
Nathalie
,
Veren
, and
Mey
at Central Park. They're all super nice. I'm looking forward to meet you guys again... :) Well, thanks to this blogging world, it gives me an opportunity to meet new friends.
Here's what I wore on that day;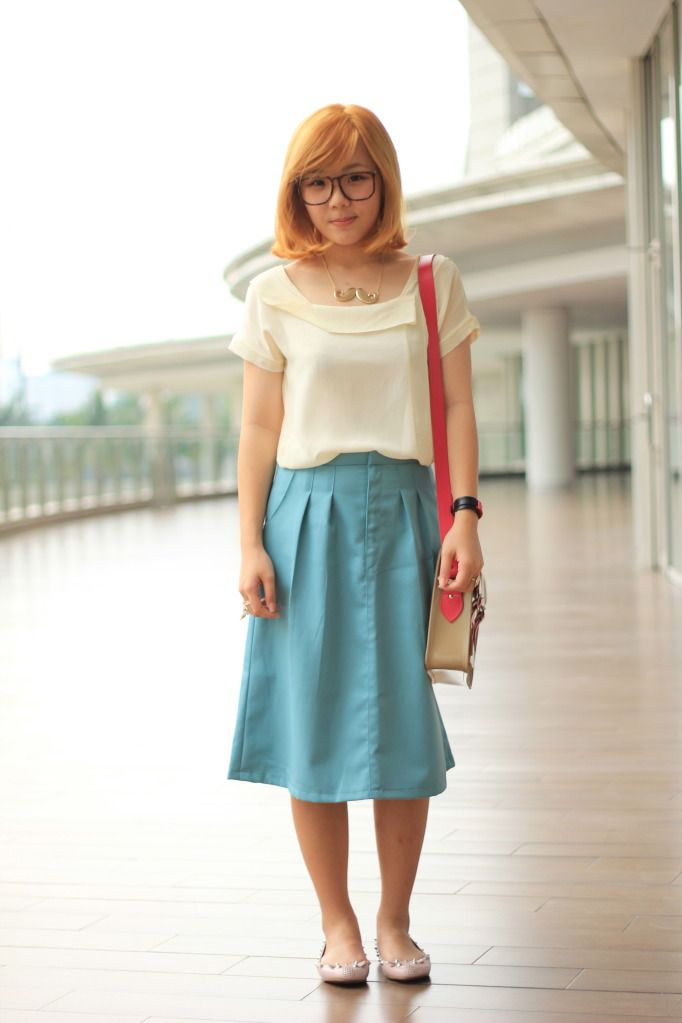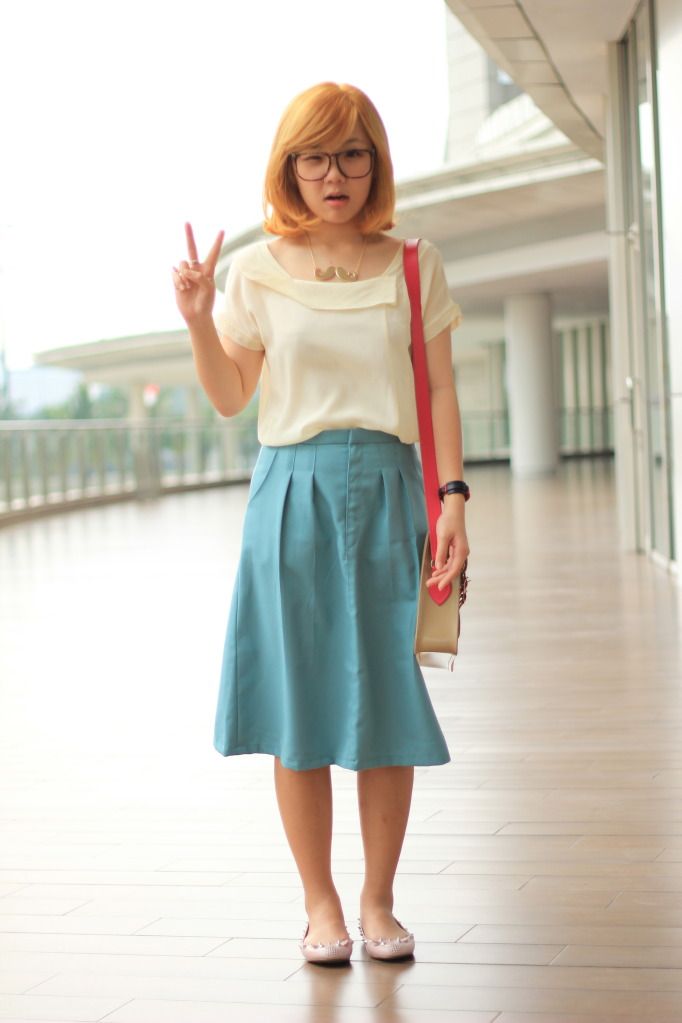 Topshop necklace, Petite Cupcakes skirt, Marc by Marc Jacobs flats, Cambridge Satchel bag.
My mom bought me this cute flat shoes at Singapore last month. My mom knows me best. Actually, these shoes have been on my wish list since long time ago but i'm too scared to ask my mom to buy these babies for me
(>д<)
but then, my mom bought me these shoes she said I need normal shoes lol. Thank you mom! <3