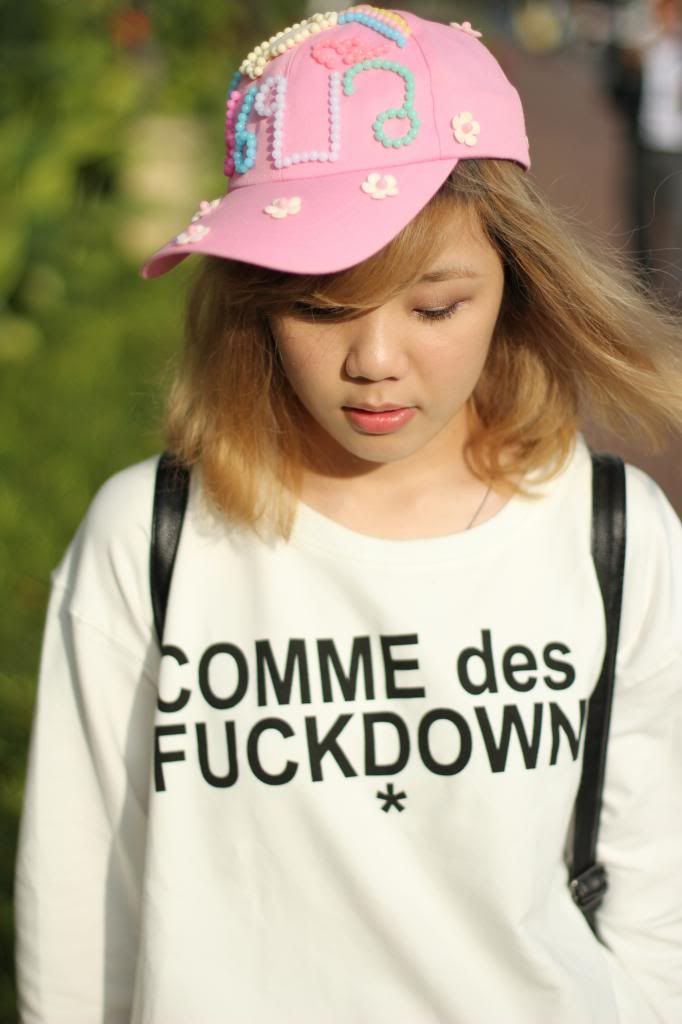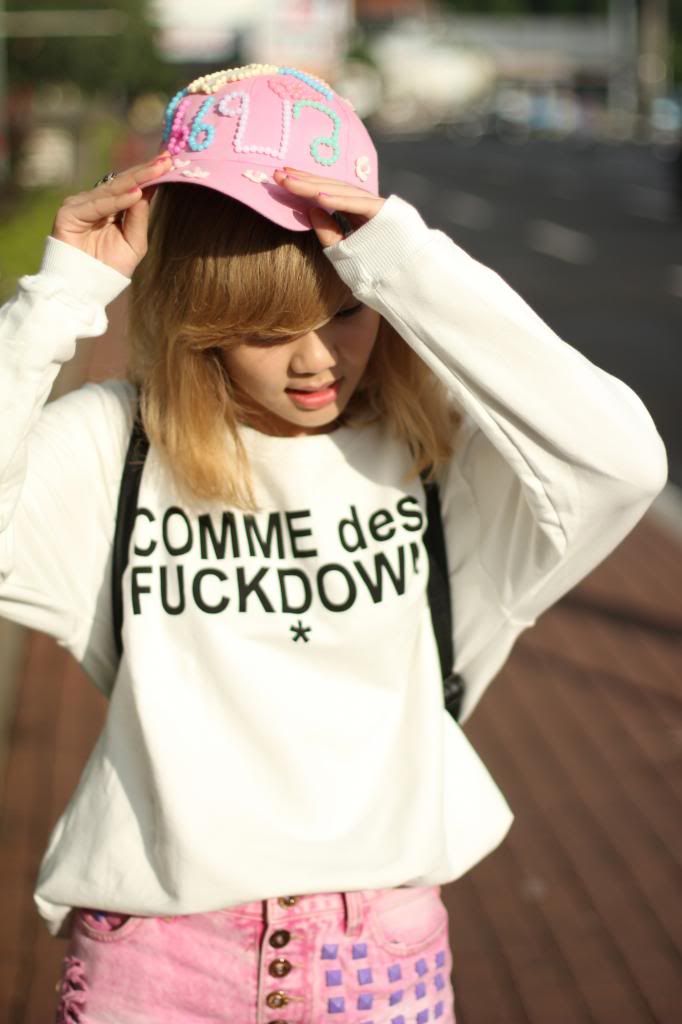 Jeffrey Campbell Henry Skull + Topshop mint anklet.
unbranded cap and bag, Abocs shorts, Asos tights, Jeffrey Campbell henry skull.
Happy new year everyone! Hope everything will goes smoothly in 2013. My wish? pretty simple. I want to become a better person than I was yesterday. Perfection is not something that I seek, because it's not possible. No one's perfect. Right? Being a better person seems more logic to me, hehehe. What's your wish?
Anyway, Girls Generation just released their latest album I Got a Boy! omg! I really love the MV, the song is kinda weird but once you heard it, it'll stuck in your head :p Their outfits on I Got a Boy MV are totally different than The Boys, Gee, Genie, Oh!. They don't even wear heels and wear wedge sneakers instead. Their colorful hair also makes me (desperately) want to dye my hair into super light blonde .__.