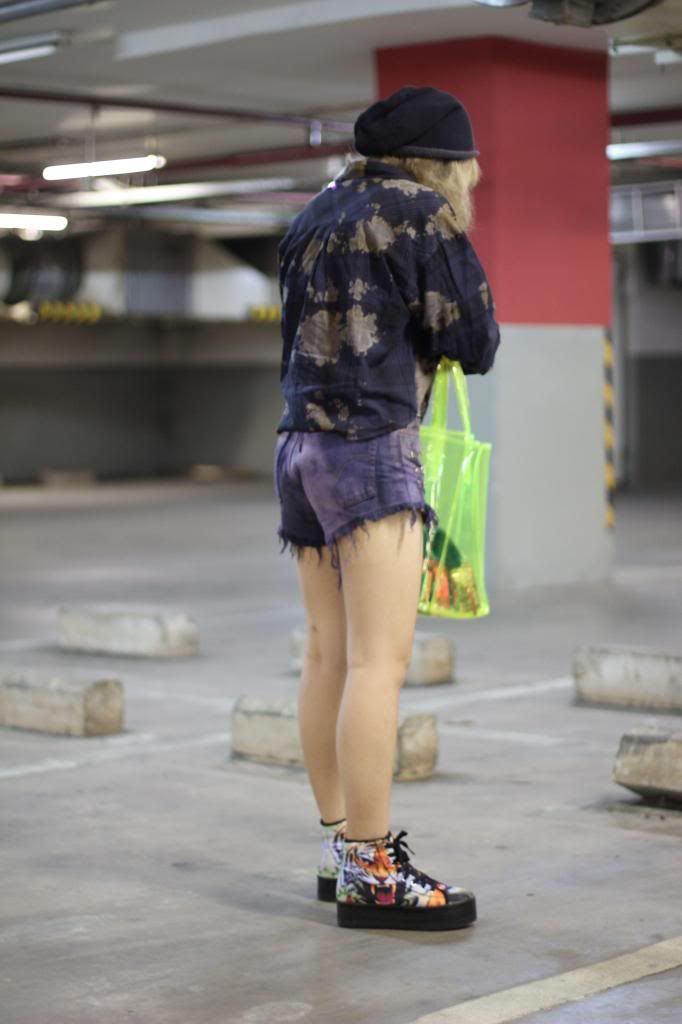 Roxy shirt, Abocs shorts, Jeffrey Campbell homg sneakers, beanie from MissKL.
These photos were taken months ago. Before I dyed my hair into pink, purple, orange, and blue. Twas like 2 or 3 months ago. This homg sneakers from Jeffrey Campbell might look comfortable but to me, they're not comfortable, I prefer Lita over Homg. Call me crazy, but it's true. Somehow, the front part of the sole is higher than the back part, so it is kinda weird to walk in it ._.
Anyway, since some of you asked me about the recommended store thingy on instagram. Here's the answer,
www.efoxcity.com
. They have a lot of cute stuff with affordable price. Cute stuff + Affordable Price = Shopping Time! lol You might also find
cheap day dresses
,
fashion homecoming dresses
, and also
wedding dresses
. They also sell basic clothing~ not only formal dresses. You can find any kind of dresses here, it makes online shopping a lot easier, right? Their models are also cute, it makes the clothes and dresses look even better and makes me want 'em more lol. Look at these!
Lovely, isn't it? So, if you are looking for cute stuff and dresses, I totally recommend
www.efoxcity.com
. You should check their webstore now! Because some of the cute stuff are on sale! What are you waiting for?! Shop NOW! ;P
Please help me to get in to Galeries Lafayette 'Fashion is You' TOP 10 candidates ;D click the photo above and
vote for me(I See You)
. Thank you! ^^